Welcome to Coastal Animal Hospital!
Coastal Animal Hospital is a full-service veterinary care center and our veterinarians and staff, are prepared to provide care for all your beloved pets. We emphasize implementing Fear Free practices to help alleviate or reduce stress, fear, or anxiety in our patients associated with coming to see the vet. The welfare of our patients is always our main objective. We work closely with you to develop the best practices to ensure both you and your cat or dog have a pleasant experience.
Let the professionals at Coastal Animal Hospital take care of you and your pets when you need us the most. You can always count on us to offer you the best in compassionate services.
Call us at (912) 554-2050, or book an appointment online!
Our Clients Love Us

They have been great with our pups that were found in a trash pile when they were 4 weeks old. They are now 9 weeks old. Friendly staff, clean rooms. Pups don't mind going there. Just a frie...
Jennifer Gordon

Friendly staff and knowledgeable vets.
Mersadis Tuttle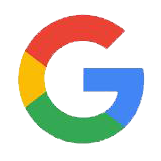 4.8
Rating on
Google Reviews!